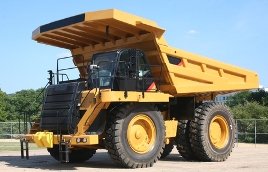 Sales and Purchase:
Sales and purchase of all Terminal and cargo-handling equipment
Cranes – mobile – rail – overhead type
Tug-masters / Yard hustlers / Jockey trucks
Reach-stackers and forklifts of all sizes and capacities
Mafi-trailers or other special heavy lift trailers or container carriers
All kind /types of spreaders or special designed lifting gear etc.
Steel wires and ropes
All types of slings, web-slings, wire slings, Dyneema slings, web sling protections, roundslings, cocoa slings
Big bags, dunnage air bags, tarpaulins, pallets protection Sheets etc.
High quality security container seals
Lashing and strapping equipment
Direct online assistance via Skype or Phone in your purchase need from professional and skilled colleagues.